22 April, 2012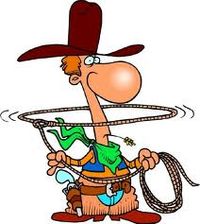 Double the right letter in each word below, then mix, and you'll create a new word. SOMBRE + B, for example, gives you BOMBERS, just as UMPIRE + R could give you IMPURER, or INVESTOR may deliver INVESTORS, or INVENTORS – though all the ten below (I think) own unique solutions….
Time to get your own hands dirty now, and blast the rest.
gnome
dingo
market
mentor
tanned
printed
certain
onshore
archive
macarena
[Any more to add?]
SOLUTION NEXT WEEK
BB358 SOLUTION: 3 Wise Men (or Monkeys), 3-Legged Race, Three Musketeers by Alexandre Dumas, 3 Coins in a Fountain, 3 Sisters by Anton Chekhov, 3 Billy Goats Gruff, 3 Amigos with Steve Martin, 3-Point Turn, 3 Laws of Motion by Sir Isaac Newton, 3 Kings with George Clooney, 3-Ring Circus, 3 Tenors with Placido Domingo
"