7 December, 2012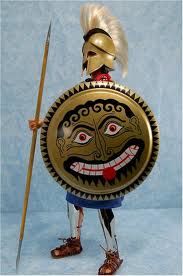 Before launching our Friday Folly, a quick pointer to the new Storm poll in action. Vote for your favourite typo headline – even if you didn't play the game midweek.
Now for the fun. Below is a bank of four-letter movies. Choose from these, or others you recall, or a movie of any length, where you can jumble in a letter to make a fake sequel. FORTY, say, which is TROY + F, could be about Achilles with gout in his heel. Or Helen's facelift.
In the same vein, BLISS + A = BASILS: Harry Joy quits the honey-making fantasy to run a boutique hotel in Torquay. While FINALES (ALIENS + F) is the last Ripley chapter, I promise. You get the drift. Pick any movie and pitch your best sequel as a synopsis.
MILK BEAN SALT REDS EDTV BABE ARGO ANTZ TRON HERO JUNO JAWS JOBS HOOK RENT STAY HAIR ROPE FAME DUNE DUEL CLUE NUTS NELL IRIS DAVE HEAT EMMA ENVY LIFE BLOW CARS BLUE BOLT PUSH DRNO MOON TAPS CUJO KPAX ORCA ZULU XMEN
Couldn't think of a Q-candidate in the four-bunch to allow for a pangram sequence… (Pitch any sequel in the Comments below. Best wins our TGIF admiration.)