27 June, 2012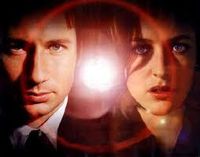 Call this a Storm-lite, due to the realer storms of late. As you may already know Letters & Numbers has been rested by SBS, replaced by the UK Countdown after the looming Tour de France. (And thanks to those viewers who have aired their affections at Geoff Bailey's fan-site.)
So with the box on the brain, why not play with TV shows to fashion clues? The idea belongs to the puzzle-turbine known as RK, and relates to any show, including past, present and rested.
The challenge is to cite any programme in the wordplay element of a cryptic clue. Perhaps as an anagram, a signpost, a code (The Circle as O?), a double-meaning. While the answer doesn't need to be telly-flavoured, that would impress no end. And please, in the interests of niceness, let's not dwell on the L&N blow, as my week has been arduous enough. Some bids:
Skier's turn to Murder She Wrote = CHRISTIE
Pub slammed Malcolm in the Middle = LOCAL
X-File's freaky cat? = FELIX
Don't know about a podium process. After all this X-File weirdness online (note to self: renew your domain more promptly, pilgrim), I'm just happy to see some cool ideas come down the line. If we maintain transmission all week, then I'll figure out a denouement. Oh, Happy Days.