23 March, 2012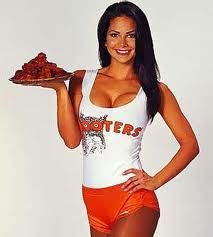 Had to laugh last month when I read about a restaurant in the States, a redneck rival to the large-chested franchise of Hooters. This new diner on the block had something of a rustic air, still with the buxom tray-bearers, hence its name of Twin Peaks.
But then the story turned funnier, when a rival to the rival opened up its doors, going by the trading name of Northern Exposure. Which naturally gets a pun-junkie to wondering: what other TV shows could double as a business name? The Block could be a cheese shop. Or what about a night college called Get Smart? Or:
An ambulance station: Thank God You're Here
Singles bar: How I Met Your Mother
Warehouse Apartments: Lost In Space
Maybe Letters & Numbers could combine rental property and anaesthesia? What other reruns deserve a commerical run?