1 May, 2013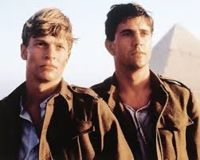 Another torrid Storm, dabblers. With zero hour approaching – that time we need to choose your best clue per pairing and file our final three.
Just a reminder on the rules. Over the last week you've clued some 6 words drawn from Mark Forsyth's Etymologicon – the Storm's ultimate prize. Between 1pm and 6pm today, you need to submit your best clue per pairing, comprising three clues in total. And then on Thursday, we vote 3/1 points per word – all six words – sending those votes to the DA Email before 6pm if you can.
I'll do the tally-up that evening and later post the tossup's washup, declaring our best overall. So time you run, diggers, then scamper as if you have steel springs with your best (or most strategic) three words for a chance at the ultimate glory. May the best scrapper be our greatest sapper.