7 July, 2012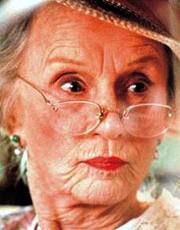 To give you the skinny, we drove in the backseat with several wives to the mall last week. And boy did we cop a reality check. Five words and phrases needed clueing, with the best to take on the UK's best for the same solution.
Due to school hollies, the ranks were skinny too, with only seven players in action, plus non-playing suffrage granted to regular Storm-trouper, Em. To trim the report card, here are the big-hitters only per word, with the UK selection in tow. Tell us whose clue is the true cordon bleu:
BACKSEAT DRIVER
Two players were locked on 4 points/2 votes, namely Seraglio and Miss Daisy, while the overall winner (for a refreshing change) was your blog host, Eczema with a 14/6 split:
Steering committee to support advertiser pitch?
versus
The tips I give cabbies may not be well-received [Telegraph]
DERMATOID
Miss Daisy held her nerve to nab silver on 10/4, but the clear-skinned winner is Marrickville Maller on a hefty 13/5 for this impressive rendition:
Creams do it; dream-like skin
Skinny dip initiated by trio made waves [Times]
HAREM
Both the Maller and Miss Daisy (7/3) loomed in the home stretch, but the lollies aptly went to Seraglio on 9/3 for:
Palace consorts with a remarkable contributor
A pound of sultanas? [Rufus]
REALITY CHECK
Seraglio again seized the moment (10/4), once more shading the Maller on 6/2, with:
Wake-up call provides startling clarity and cheek
Sobering fact: literacy so poor, dammit [Times]
SHOPPING CENTRE
The Daisy was fresh for the challenge with a 9/3 return, but Eczema had the Ecz-Factor with a rousing 14/6, thanks to:
Springing little cash in odd spree here?
Mall that provides double parking? [Sunday Telegraph]
There you have it. Two category wins each to Seraglio and Eczema, with a deserved Dermatoid pinch from the Marrickville Maller. By way of an upset, DA as Eczema has won a rare Storm on 28 (and two words), with Seraglio (19/2) on silver, and Maller holding hands with Daisy. Since the former's word win is offset by Daisy's titanic 30 points, without snatching a category.
Thanks for the accolades, Dabblers, and congratz to all my worthy opponents, with Gruen & Chad included. Now that we know the homegrown winners, how do they stack up against the best of British?
"