29 January, 2011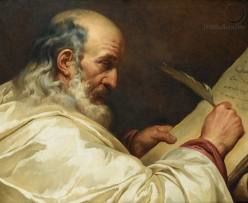 Strewth, mate. That was quite the Storm last week…
Too right. A nice warm-up to a spry 2011, let's hope, with over 40 entries, and some 70 suggestions for our Non-Australian Dictionary. The idea was to handpick words, or stylise definintions, in a very un-local fashion, meaning Barbecues were opportunities to marinate meat, or Dinky-Di a kitsch royal.
In the washup I chose the best 20, falling short of our alphabetical ambitions, but feeling happily un-at-home with this bunch. In ABC order, with lexicographer attached, we tabulate:
AUSTRALIAN RULES – noble antipodal football game, revered for it's rigid codes of conduct. [JD]
BRITISH BULLDOG – gentle "tag" based game for shy children. [Boniface]
BUDGIE SMUGGLERS – their purpose is to get the birds in, but usually lack sufficient volume to warrant attention [SK]
CARROT – healthy snackfood commonly used as a snowman's nose [DA]
CRICKET TEAM– a choit of insects heard in the early evening [Simon L]
EMU – variant of popular youth subculture. [sam]
GAP YEAR – a chance to travel overseas, absorb some culture and earn some money before settling into a gruelling four years at university. [JD]
HOLDEN – classic Australian motor vehicle, renowned for its small turning circle, rust-resistant panels and excellent hand-brake. [Boniface]
KANGAROO – native Australian animal, commonly kept as a pet. [JD]
LOGIES – internationally regarded awards celebrating excellence in television. [Mr X]
MATE – an animal's reproductive partner. [JD]
MELBOURNE CUP – just a horserace [JD]
NED KELLY – an executed criminal murderer [Mauve]
NEIGHBOURS – long-running TV series depicting life in an ordinary Australian suburb [SB]
PAVLOVA – a non-sticky NZ dessert. [Boniface]
QUIZ – bistro pastime where alcohol is eschewed in order to better tackle questions of Tudor lineage and pre-Raphaelites [DA]
ROOT – to give loud vocal encouragement to your sporting team. [JD]
SICK LEAVE – absence from work due to a debilitating or infectious ailment [SK]
TROUGH LOLLY – Australian equivalent of the saltwater taffy [SK]
UTE – a girl's name (Germanic) [SK]
Congratz to JD for her swag of six. Thanks for the scholarship across the board, and look for a borderless tempest next Tuesday.
"