2 August, 2011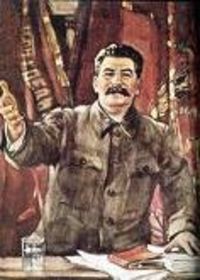 In three weeks this blog will notch up its first anniversary: one year of puzzles, Storms, verbal nitpicking and general lexical carry-on. And to enter the spirit of this red-letter month, the latest Storm is looking at things Russian. Six words in fact, wonderfully obscure, and the real ordeal for your clueing prowess.
Da, that's the challenge. To cook up an elegant clue for any the words listed. Plenty of Zs and Ks will make the task a mazurka, but I'm sure you lot will weave and jink in the best Bolshoi tradition. So comrades, here are your six:
KURGAN – prehistoric burial mound
PRISIADKA – a step in Slavic dancing where the dancer squats and kicks outward
RENDZINA – fertile lime-rich soil
SAMIZDAT – underground press; illegal text
VOBLA – dried roach (the fish, if you don't mind!)
ZAKUSKA – caviar sandwich
Since every word owns a unique initial, feel free to enter your clues marked by that letter. For example, a clue for PRISIADKA may be posted thus:
P: Kick-to-kick in park, I said
Or for VOBLA, maybe V: During arvo, blacken cooked fish
See if you can do the samizdat – or better! This is a tricky Storm, but any shot is a good shot, as a Stolichnaya buff once told me. Deadline is 8pm Thursday, with Red Stars for the best clue per word, and an overall winner by weight of votes. One last thing, if you do tackle the full set of words, I'd love your end-game submission to be filed as one cluster, especially as Letters and Numbers is set to monster my next six working weeks. So c'mon comrade, moosh
"