5 February, 2011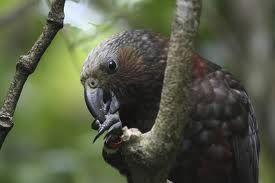 This week was the battle of the Big Three – Mr X, SK and Boniface. At least the heavy hitters when cryptic clues need crafting. (Or that's the gene pool for now, though all of us are mutating nicely, and let's not forget that JT stole the lollies in our last clue-down.)
But for this Storm, the triumvirate divide the spoils, with only Sam snitching a crumb off the table. While I encouraged clues for other gnarlies, I couldn't pinpoint any zingers worthy of a stadium ole. (Brave as the bids were – )
So when it came to the Dirty Dozen awaiting wordplay, this was how the medals were distributed:
Anna Kournikova: A star admits ruin – an OK kill [Boniface – seeing A NOVA as a holder was a clincher.]
Aung San Suu Kyi: Silly Yanks' unusual GI lout [Boniface again. A smart complex anagram which would dovetail ideally with the definition.]
Famke Janssen: Superhero celebrity has knockback in mid-summer, hands back cape [Mr X – sneaky use of celebrity, with a deft resonance of cape.]
Franz Kafka: Far out NZ parrot eats forefinger [Boniface – and the kaka is a Kiwi parrot too, with a mean beak – pictured above. A neat click.]
Friedrich Nietzsche: Sunburnt while swimming, hence zits flared up [SK enters the fray with a sublime surface, and a timely warning to all beachgoers.]
John Malkovich: Can drunk Victorian be engrossed in match ends? [Does Boniface capture Bay 13, or what?]
Kostya Tszyu: Leading knock out specialist – top young amateur then seven zealous years undefeated! [King hit from the X-factor.]
Mandawuy Yunupingu: Piece of marble telling you why solver was aware of animated penguin [Mr X, invoking that bizarre Swiss claymation, Pingu.]
Mia Wasikowska: Inside "Toorak's Wok" I saw aimless backpackers [Imagine SK's nerve, attempting a Hidden formula with a name like Mia's – and succeeding.]
Michel Houellebecq: Military Intelligence, commando leaders raid Quebec hell-hole [Loved SK's clue the moment it appeared.]
Michel Houellebecq: Heh! 'Comb Clique' spread takes in magazine [Sam merits applause with this classy creation as well. Comb Clique sounds like an Elle feature, and very MH-decadent.]
Novak Djokovic: Star takes drug to void Jock upset [Boniface at his most brilliant, in the wake of Andy's towelling.]
Zach Galifianiakis: By last account, his possessions are a failing career and a kickback [Cruel, X, but cleanly engineered. A fine clue.]
Next week, a step away from the clue-forge, timing our Brainstorm with a different storm up north. Look for the cataclysm next Tuesday. Well clued all comrades, and congratz to Boniface (5 clues), Mr X (4), SK (3) and Sam for their gilt on the honour board – and all dabblers for daring The Unclueables.
"