13 June, 2014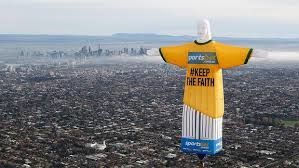 I'm heading off for the wilds of Cape Otway for 4 days, somehow missing our opening game at the FIFA World Cup. (I will need to have words with my social secretary.) But as a folly for the hollie, what say we wrangle some magic out of some new, and newish, Socceroo faces?
The list is below. No need for wordplay. Just find the chicanery in their lettering, such as Motor may shudder = TOMMY OAR. Get cracking, and go gold.
OLIVER BOZANIC
MILE JEDINAK
MASSIMO LUONGO
RYAN MCGOWAN
TOMMY OAR
MAT RYAN
MATTHEW SPIRANOVIC
BAILEY WRIGHT
I'm saying Chile 3-0, but let's fight back with wordplay!