29 June, 2014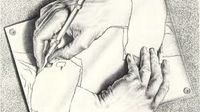 Each answer entails two words of 12 letters each, none repeating a letter. For example, Usefully using both left and right (PA) would be PRODUCTIVELY AMBIDEXTROUS. Can you apply your left and right brain to uncloak these other couples?
Greatly underfed (CM)
French lover's insolvencies (FB)
Forge-work running at a loss (UM)
Amnesties can be overlooked (DE)
Notoriously proliferating (DO)
Dubiously doing up furniture (QU)
Shorthand dictionary study (SL)
Egghead woman's new nest party (BH)
SOLUTION NEXT WEEK
BB465 SOLUTION: Equip, Easter, emir, epee, Ewok, Erebus, emote, emotion, ecru, event, equality, eaglet (aglet is a shoelace's tip)
"