4 March, 2011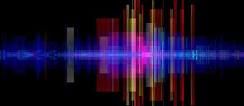 To wrap up a manic week at DA Central, with gypsy spells and mangled movies for company, let's turn to Alison. This keen solver issued a challenge a few weeks back, that still bugs me – in the best way. See what you make of it:
I've always had an interest in language…and have a word question to which I have been unable to find the answer. Like synonym and homophone, I believe there is a similar correct term for words which sound like their meaning. I don't mean onomatopeia – some sort of "nym" or "phone". Do you know?
When I asked Alison for examples, she offered the likes of ooze and sludge and greasy, though I prefer flint [which bizarrely almost looks and sounds flinty], or gumption, somehow. Or am I insane?
Alison also mused on hiphop – the word – and wondered if there's not a linguistic term for this pseudo-semi-onomatopoeic thingummy. And if not, can we invent one?
So there's your Friday challenge: what words belong on Alison's list of not-quite-but-sorta sound-like words, and what do we call such varmints? All oozy ideas welcome.