10 March, 2011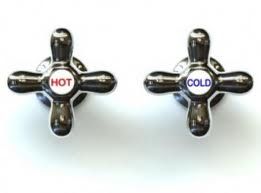 You may recall a clue I wrote last week in the Fairfax crossword. The idea toyed with a shift in temperature, moving from C to H (or Cold to Hot), a reference to shower taps or possibly weather maps. In case you missed it, here was the clue:
Persuade leader to warm up bluff? (4)
The answer was HOAX, with the wordplay seeing the C of COAX (persuade) shift to H to create HOAX (bluff).
Kinda cool, as ideas go, and I also thought the approach may 'tap' into some playful ideas here at Blog Central. See if we can't craft some hot clues relying on this notion of temperature change. No need to create full clues. Rather, just go with the double-definitions, such as these samplers:
Feline fedora (3,3) = CAT HAT
Record babe? (4,4) = DISC DISH
Treats Venturers (6,6) = SHOUTS SCOUTS
Feel free to jump from Cold to Hot, or vice versa. And let's number our clues as we travel, a bid to figure out what clues have been cracked, or not. While I will be away quizzing all day at the studio, let's send that mercury crazy.
"