11 May, 2013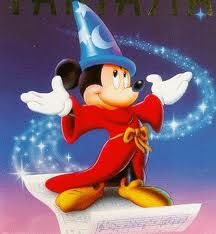 With a chance of stardust up for grabs, our Storm went cyclonic, all players trying to craft clues with a strong visual element. Despite my threats, I didn't enter, as I was happy to see new auteurs rise.
While I can't guarantee the winning clue/s will earn a place in a new short film, rest assured your podium bling won't hurt. (The mystery director – to be revealed – will certainly have a close look at the talent on show, and the cutting room floor.)
Let's parade the A-listers. First in the Letter Category:
ZERO – Emperor's cardinal keels over making love [NERO takes a tumble in Fritz Lang's toga de force, earning a 9 point/5 vote plaudit.]
PUP – Whippersnapper taking a dip between the flags [Spielberg shows vivid concern for safe swimming, with a ripper 12/5 reply.]
Word Category
BED – Looks like you could sleep in this [Alan Smithee spots a lower-case loveliness in 'bed', getting Vegemite on toast, and 6/2.]
ILL – Feeling unwell after seven-hundred and seventy-one 180° turns [Still in bed, Buster Keaton does a number trick to get Lily Serna's lawyers noticing. This time the yield was 6/3.]
HIAWATHA – Mohawk is no different in the mirror [Spielberg scalps his opponents, displaying the marvel of a vertical HIAWATHA on glass doesn't budge as reflection. Box office record ensues: 12/5]
So thanks all directors. As CL points out, the cutting room floor was littered in equal wonders. For the record, the Oscar tally was Truffaut 5, Woody 6, Baz 6, Smithee 6, Hitchcock 7, Lumiere 9, Fritz 14 and Mr ET himself a soaring 24.
Will let you know more about the cloak-and-dagger celluloid as pre-production hots up. Well played, academy. Till next sequel.
"