11 June, 2013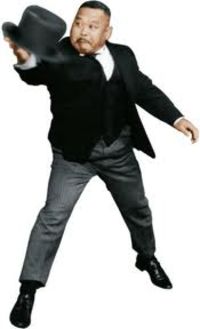 Storm time, and this week we're playing with the odd letters of the alphabet. Here they are for ready reference: ACEGIKMOQSUWY.
Amazingly, every vowel is enlisted, as well as that handy Y. Your challenge, dear dabbler, is to craft a word out of this letter bank, using them as often as you like, and craft a clue. CAGEY, for example, could be Candy pockets paper to be sly. Or SWISS could be Hole-some cheese?
Formula is up to you. Just like word choice, so long as you adhere to these 13 letters on offer. Please adopt an alias from the same odd letters, and declare your answer beside the clue, the better for players to see your villainy.
Come Thursday, between 1-6pm, declare your best TWO clues only in the forum. And then all players – on Friday before 5pm – will vote 5/4/3/2/1 via Email across the list, choosing their favourite five among the submissions. (Plus a bonus vote – worth 5 points – for what you consider to be the best word derived from the oddities.) And please, no self-voting!
No prizes, but plenty of WOW, GEE and MWAH-MWAH KISSES. If we can't get even with the red-hot SK, then let's get odd.