31 July, 2011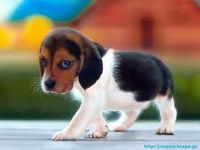 If B + bird = dog (that is, B + EAGLE = BEAGLE), can you figure out our other equations? No mixing is needed. The last two entail obscurer creatures that only Scrabble addicts, or doctors of zoology are likely to muster. And while you're wrangling, can you think of any other furred, finned or feathered candidates that belong in this pack?
W + reptile = insect
F + mammal = mammal
F + bird = bird
B + mammal = fish
T + seabird = seabird
S + seabird = seabird
L + mammal = reptile
SOLUTION NEXT WEEK
BB320 SOLUTION: Ports Adelaide, Albert, Arthur, Augusta, Bonython, Broughton, Campbell, Clinton, Denison, Douglas, Elliot, Fairy, Franklin, Gawler, Germein, Hedland, Hughes, Huon, Julia, Kenny, Latta, Lincoln, MacDonnell, Macquarie, Minlacowie, Neill, Noarlunga, Pirie, Prime, Rickaby, Sorell, Victoria, Vincent, Wakefield, Welshpool, Willunga – plus Portarlington, Portland and Portsea. [The currency towns, with thanks to you guys for extending the list: Wodonga, Condobolin, Narrandera, Renmark, Wilpena Pound, Millicent, Eurobadalla.]
"