23 May, 2011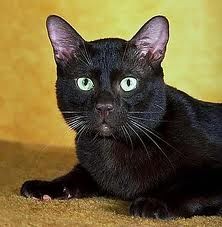 A bonus puzzle for those tackling the Times crossword today. One of Monday's answers can be mixed to spell a current Australian TV show, did you know? But you'll have to tell me which clue, and what's the show? The programme you seek has two words.
And speaking of shows, you'll need to show your mettle with Monday's 9010. A rigorous bout for the brain, with several gems – 17dn and 21dn for two – among a swag of elegant clues. Though I'm beginning to worry that my superstition is being borne out. Against my better instincts, I'd only just counted my consecutive tally of Times – 33 – to now find myself seven short with this beast.
Though together as solvers, with non-spoil support, we are stronger. And we will prevail, maybe. Not just 9010, but the whole week – so long as I dodge ladders, cats, indoor umbrellas, spilt salt, hats on a bed….and counting.