20 May, 2013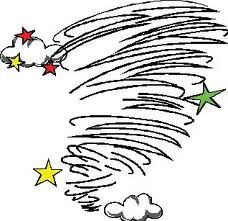 One glance at the DA dance card will make you understand why a Stormfront is not likely to sweep the blog this week either. Or next, for that matter, but let's play wordplay one week at a time, like football really.
Victorians, you have your chance to drop by the Wheeler Centre tonight at 6.15 to hear about my love affair with poet Les Murray. You won't need to have read his selected poems – our focal point. Instead, drop by gratis to hear James Ley and me unpack Les.
And if food and crosswords are more your bag, then grab the last few chairs at the Country Place Retreat in Olinda for the Dandenong Ranges Festival this Saturday, 12.30-2.30.
Meanwhile Sydneysiders, get along this Thursday to meet two dictionary addicts, or grab an early seat on Friday for the crossword session on the harbour. BYO pencil.
Enough plugola. Time for a game. When I heard the phrase 'unfinished business', I though TOSH(IBA), or GOO(GLE). That's the game. Clue the opening segment of the business (or brand) name, then give the tail instead of word count. So Blog regular (SUNG), would be SAM(SUNG). And these?
Melee (INTO)
Fiddle (OTA)
Home (LE)
Kid (Y)
Cut (ERS)
Wisdom (AL)
Measure (QUIS)
Fish (UDA)
Any more? Add them here. As well as the best of Brit puzzles – last week's lot were stellar. Do yourself a favour.