8 December, 2010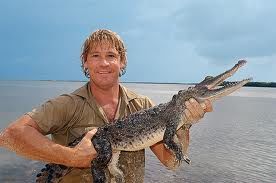 Mauve, a Storm regular, has set us all an original challenge. He's after a famous Australian with the letter pattern of (5,5). Easy right? That has to be SHANE WARNE. Or LARRY EMDUR. Or maybe HAZEL HAWKE. No, no, no, and you can ignore STEVE IRWIN too.
Because there's more. As this name must also fill three other requirements. Take it away Mauve:
Phase 1: A Famous Australian (5,5)
Phase 2: Four consonants and one vowel in each part of the name.
Any takers so far? The winner of this four-phase puzzle is the one who can name the mystery Aussie before the fourth phase is revealed. (And Phases 3 and 4 will be meted out in the Post section over today.)
So take a punt, and Mauve or I will umpire until we have a winner.
And if you have an equally chic four-phaser for a mystery person or word, send it through on the EMAIL and I will run a few more over the silly season. Or string us out – phase by phase – on this Comment trail.