29 May, 2011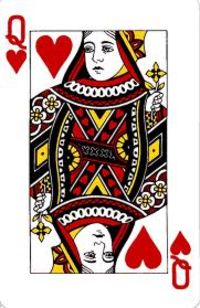 Perhaps more a trivia quiz than a word puzzle this week, but can you link all thirteen entries to manifestations of the one name?
Bear in mind that this same name may apply to a connected character, a creator, a surname or first name – though in every case, speaking generally, it's the one answer for every clue. Question being, which name, and who specifically is the baker's dozen being implicated?
Inspector Morse
Christy Brown
White Witch
Queen of Hearts
King of Comedy
The King
Great Balls of Fire
McLaren Mercedes
Long jump
BHP
Nova 100
Workin' for a Livin'
Biggest Loser
Wish to make another one-name quiz?
SOLUTION NEXT WEEK
BB311 SOLUTION: Gapes, Magpies, gypsy, eggplants, agapanthus, grapevines, Egyptians, Galapagos, mugwumps, kingpins, fingerprints, signpost, bagpipes, glockenspiels
"