17 September, 2013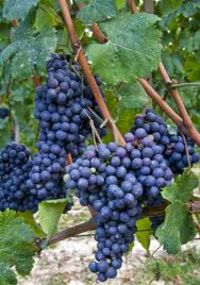 Max Allen in today's Australian has wowed me on ten fronts. His A-to-Z of wine terms reveals some zingers among the zinfandels. Here are the rarities below, as a Clayton's kind of Storm.
Yes, no polling involved. (I'm all over the shop this week with a library visit, two school gigs and interviewing.) So if you feel the urge, see what wordplay you can render with these new offerings. No need to pick an alias. Just deliver some vintage devilry under your own name, and we the vintners will toast your subtle notes.
BRETT – short for BRETTANOMYCES – a rogue yeast that cna make wine taste like horse sweat
DAIGINJO – the finest, most style of Japanese sake
FOUDRE – large, old oak barrel
KABINETT – ripe but light quality among German rieslings
QVEVRI – egg-shaped earthenware vessel used in fermenting
XINOMAVRO – red grape from Greece with dusty nebbiolo characteristics…
…damn, let's throw in NEBBIOLO too – red grape of the Piedmont district
YAMAHAI – sake-making technique that ensures richer, rounder palate
ZWEIGELT – Austrian red grape with spicy perfumes and snappy tannins.
Blend. Ferment. See what varietals you can produce.