18 September, 2010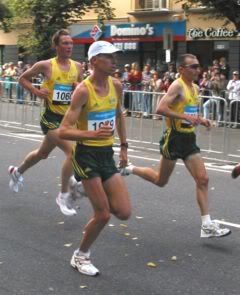 Promise you, this ain't a wind-up. As God is my witness, I warmed to the business deciding the best clue for each super-word (see Best of Winter series), and found myself plumping for five separate compilers, one per word.
Before I reveal the crème de la crème, let me make a few observations. Quite a few COWARD clues missed selection as they settled on 'yellow' as a synonym, which is really cowardly. (Not on the setters' parts, but in Rogets, I reckon. Don't you?)
Beware too indirect anagrams, or missing definitions. Not looking at anyone directly PRS! But don't worry. Here is the ideal think lab to attune your craft, and PRS was a breath from snaring AFFIRM with a stylish alternation formula: Even half of diorama is correct.
Another poser for all ye posters – does 'has' function OK as a container? So fish has fight can be CO(WAR)D? It's very, very, very close – so close it's there – but I waver on it, nonetheless. Even I succumb to the same temptation in my own stuff, often as a result of trying everything else.
A special mention to philth for his 'first time with the carving knife' – and a Madcap Medal to SK for trying to finagle Kraftwerk backwards into POMADE. Quite breath-taking, and it almost worked! So to the laurels, in alphabetical order:
AFFIRM: Verify type of leaf fir might shed [SB]
COWARD: Chicken is source of hay fever [Mr X – with wry reference to Noel, and some subtle downcasing]
POMADE: It helps make do when work is overdone [dg]
WHACKS: Work out who packs punches [JD – tres elegant, and only just shading X's Brazilian beats]
WIND-UP: Finish twin duplex interiors [SK]
Outstanding marathon, all runners. Well endured, well solved, and superbly well wound up.
"