15 September, 2010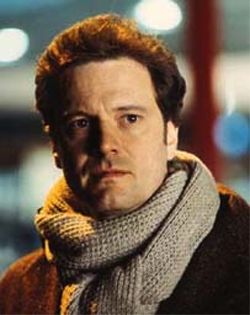 Here they are – the answers to the 30 winter clues you've been "enjoying" this last while. The five sets of six appear below in the order of first appearance.
You'll also notice the bonus words you need to clue. Namely UPWIND (or WIND-UP), COWARD, WHACKS, POMADE and AFFIRM. So don't dilly-dally. You have till 6pm Friday to compose your best clues for each – with no more than two per player permitted.
(Post them here, by the way. Maybe piecemeal, so you get the suss the calibre of your esteemed rivals, with originality and concision – in that order – being the yardsticks.)
Don't worry. I'll include my own inklings, and later, in full impartiality, anoint the five best clues on the weekend some time.
So, the winter wrap:
Fixed rate? Mourn dividend = NUMERATOR

A measure of material for Peter? = DENIER

Unwise breaking limit – cop follows one = IMPOLITIC

Basic kinds of number, each without a point = PRIMORDIAL

Bend on road to Lancaster, say = WARPLANE

Wave adult off in marriage = UNDULATION
BONUS WORD: UPWIND [or WIND-UP]
++
In comic, kapow suggests this = WITH IT

Seed new grape – 80% pinot = ORANGE PIP

Old convicts first to be released from behind bars = AGED

Very angry missing start of exciting sporting event = RALLYCROSS

Take away bottle as the diner ordered = DISHEARTEN

Husband cheats – a woman harbours bit of resentment = CONSERVE
BONUS WORD = COWARD
++
Relief from dope, say = SUCCOUR

Fish withdrawing from the sound = KOI

First pair of knickers said to be hot stuff = CAYENNE

Measure of decay of lithium or iron? HALF-LIFE

Inclusion of demands of orthodoxy, etc = AND SO FORTH

Gas on for breakfast? = WAFFLE
BONUS WORD = WHACKS
++
Live without monster when his job's done? = EXORCIST

Stress in the evening rush hour = DRIVE HOME

Fish sauce served up with vegetable = PILCHARD

Buzz derived from tropical drink = ALDRIN

Tight-lipped guards work in exhibition centre = MUSEUM

Poet writing about primo donno? = OVID
BONUS WORD = POMADE
++
Weak antenna almost receiving what BBC repeats? = FEEBLE

Male hanging around to enjoy festival = MARDI GRAS

Always go the wrong way, entering junctions = FOR KEEPS

Country singer not very popular at first = INDIA

Bond, spy carrying on with English maiden = AGREEMENT

Physicist's routine for splitting mass? = RUTHERFORD
BONUS WORD = AFFIRM
"