19 May, 2012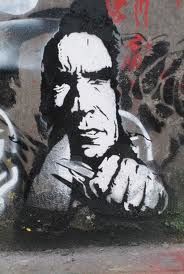 Peer voting has its perks. These Storms are getting tougher to sift, and I felt the heat of getting the grading right as the solo judge. (But in a privileged way.)
My three guiding lights were quality, originality and the all-important menace, as I tried to identify which premium clues would send a quiver through intelligence ranks. This last demand put several gems to one side, such as KM's biennial Bali Nine, or JD's Peres/pester schtick.
Also loved the verve of AG's no-U's, the goss of RK's Area-51 aliens, the macabre skew of Ophelia's quartet, and Mrs Madrigal's explosive Cameron. Doffed my green beret to SK for his C(riter)IA construction, though I balked at the definition of 'controls'.
A bonus mention to KM for his Bar-ACK novelty – an ingenious idea. It was only the low reading on the Menace Meter that saw MEGAWATTS bumped. Anyhoo, here's the coup. From fifth best to revolutionary:
FIFTH to RK for CROCKERY: China keen to conceal missile reduction [Dazzling wordplay, with an extra-sly definition. Though in terms of alarm, the story felt a lyrical evocation of our dire status quo.]
FOURTH to SK for AVENGERS: Nerve gas dispensed by those seeking retribution [The best of the anagrams, with a haunting surface.]
BRONZE to Mauve for EXHILARANTS: Circulate anthrax piles, not soft stimulants [If this compound anagram about a lethal compound doesn't spark a stampede, I'll be Jihad Jack.]
SILVER to Boniface for LADS: Every second, al-Qaeda's getting bucks [Nifty alternation, with a deft signpost, and a dire call to action for ASIO.]
GOLD to AC for the field's stand-out CHATTER: Twitter exposes Opening Ceremony bomb threat [A maiden win for AC, I'm thinking? And what a way to do it, a harrowing murmur, so seamlessly built, as David Beckham is moments from igniting London's torch.]
After this paranoid play, Hugo Chavez has nothing to fret about. These top five excelled in calibre and threat, and you should all adjust your daily habits just in case security forces are heading to your neighbourhood. Thanks for such Code-Red revelry. Till next tempest.
"