10 April, 2012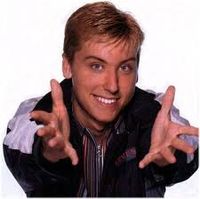 You can blame Lucasta for this Storm. After our harum-scarum forum last week, inventing two-direction answers, the topic of other boy bands popped up. What say we play without vowels, suggested Lucasta, in honour of N Sync?
So it is we turn to words that shun AEIOU, from nymph to nth, with BMX or syzygy in between. Common acronyms are fine (like NSW or XPT), though don't ignore all those lovely candidates like myth, crwth (a Welsh violin) or grrl. Pick any vowel-free word of three letters or more, and clue it: simple as that.
Basic rules to remember. Supply the answers beside the clues, so as immediate appraisal is easier. (And yes, a word can be clued in multiple ways by other Dabblers.) And so, using vowel-free aliases, we shall also rely once more on peer assessment, where we use the EMAIL DA link to cast five votes, from best (5) to next best (4), and so on. (And no, you can't love your own!)
To that end, by 10pm Thursday, just file your best DIY trio. And only those who lodge their best, and vote for others (any time before 5pm, Friday) can be in the wry running for a virtual BMW. And yes, I will be competing as well – so watch out for QPR or LYNYRD SKYNYRD. Hv fn.