11 December, 2010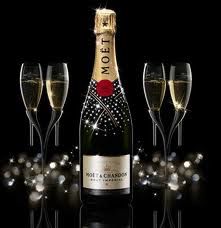 Last week's Storm was gross – as we had exactly 144 comments in a blitz of clues and giftware. With my own Xmas shopping to do this weekend, I won't go through the cornucopia in detail – it was wild and a lot of fun. Thanks to every Stormer under the tree, and congratulations on some sleek clues, and intuitive unwrapping.
Hard to pick the most acute solver, though I was astounded at dg's get of ALASKAN MALAMUTE, and admired the loose-end tying of Mr X and Mauve.
Where I do wish to linger, however, is on three clues the swap-meet elicited, all of which I view as sublime. In fact all three employ a classy trick of concealing two points of wordplay within a single compound word – an eye-grabber at the best of times.
So, in ascending order of bedazzlement:
Magazine shortlist = MAD MEN [dg – succinct and stylish, as suits the show]
Spooner's Chargecard? = WII FIT [SK combines new-age gadgets with new-age credit trap]
Topless, drunk on Moet = LOTTO TICKET [JT, your clue is so fine/I wish it were mine]
Givers, receivers, setters and solvers: a most festive Storm. Thank you, and joy to all.
"