20 March, 2011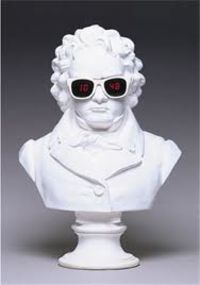 If Beethoven drove a Hyundai Sonata, and Galahad gadded about in a Lancer, can you match other models to this motorcade of notable drivers? To make things simpler, the manufacturer is supplied in brackets as an added extra. More than one solution may be possible.
Darren Lockyer (Ford)
Homer (Honda)
Marcel Marceau (Daihatsu)
Dave Hughes (Holden)
Magellan (Nissan or Ford)
Gulliver (Suzuki)
Sam Spade (Ford)
Goya (Toyota)
Jay Laga'aia (Nissan)
Heidi Fleiss (Ford)
Who else drives what? Share your own driver selections.
SOLUTION NEXT WEEK
BB301 SOLUTION: Exterminate, tapioca, transferred, bilberry, authors, expand, coercive, infamous, jackaroo, camera, mélange, impalement, emanate, pantheon
"