20 September, 2011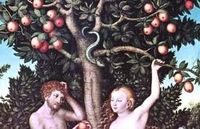 So many years solving corsswords, you come to recognise some chestnut clues. Stuff like ANTWERP = An idiot in Belgium. Or AFTERSHOCK, which is bound to read: Dessert wine no great shakes (10)
We've spoken about Cliché Clues before now. In fact, we spent a Storm on the topic, but after Geoff Bailey's quick zebra clue for zareba (a fine clue, it must be said), the issue of well-trodden paths arose. Those over-familiar words inviting the over-familiar wordplay.
So this week we break the shackles and dream up new approaches. Instead of mega-tarts leading to weeknights, or stand-in grooms going hand-in-hand with standing room, we go with Plans B, or C, or D. A fresh formula, at least.
Below are the six words, beside their deja vu clues. Can you shrug off the chestnuts, resist the low fruit, and make an original gem of your own? And just to invigorate the contest, let's all choose a typical Crossword Word as alias for the exercise. You may go with Adit, or Ennui, or Conference Pear – a word that only seems to exist within puzzledom – just to make the final judgement honest.
CLUELESS – (8)
EDAM – Cheese manufactured in reverse (4)
NOSTALGIA – Lost again perhaps in the past? (9)
PROVERB – Saw dog wearing lead (7)
SCRAMBLED EGGS – GSEG (9,4)
WEEKNIGHT – Small piece for Monday evening? (9)
There's the set. So choose an alias, and break the shackles. Just use each word's initials to tell us which answer you've chosen (like N: Giant also suffered back-pain?) and file your final six by Thursday dinner. Show some pluck and get plucking!
"